Hope you had a good weekend! I don't know about you but feels like Monday today! It was the first official day of "summer" for many folks this past weekend. We had a bunch of community pool parties (got some pics below) to kick things off! Overall last week was a really productive week for us here at REM and I'm anticipating the next month will be more of the same. We're really starting to see some traction as we get the right people in the right seats.
In the news, there's been quite a bit of continued coverage on the foreclosures (another one that recently surfaced) from the Houston-based syndicator, Applesway. I have a few thoughts on that to share this week. Separately, we had some "good" economic news. We're seeing continued strength in the economy, which on the surface is a great thing, but concerning from the standpoint that the Fed may feel pressured to completely kill the economy (and what that means for all of us). More on that in a minute.
If you're planning to join us for the St Pete groundbreaking next Tuesday (that's a week from today), please sign up HERE! We want to make sure we have enough chairs & refreshments prepared.
The End Of The Rainbow
Before we get to anything too serious, I think I found out what's at the end of the rainbow. And I have proof (and no, this is not a doctored photo like just about everything out there these days). My kids built a chicken coop on the back of our property and sure enough, there's a rainbow headed straight for it! Not sure if I should be disappointed since I grew up believing there was supposed to be a pot of gold at the end of the rainbow. Nonetheless, the eggs that our chickens provide are coming in handy with inflation being so high these days!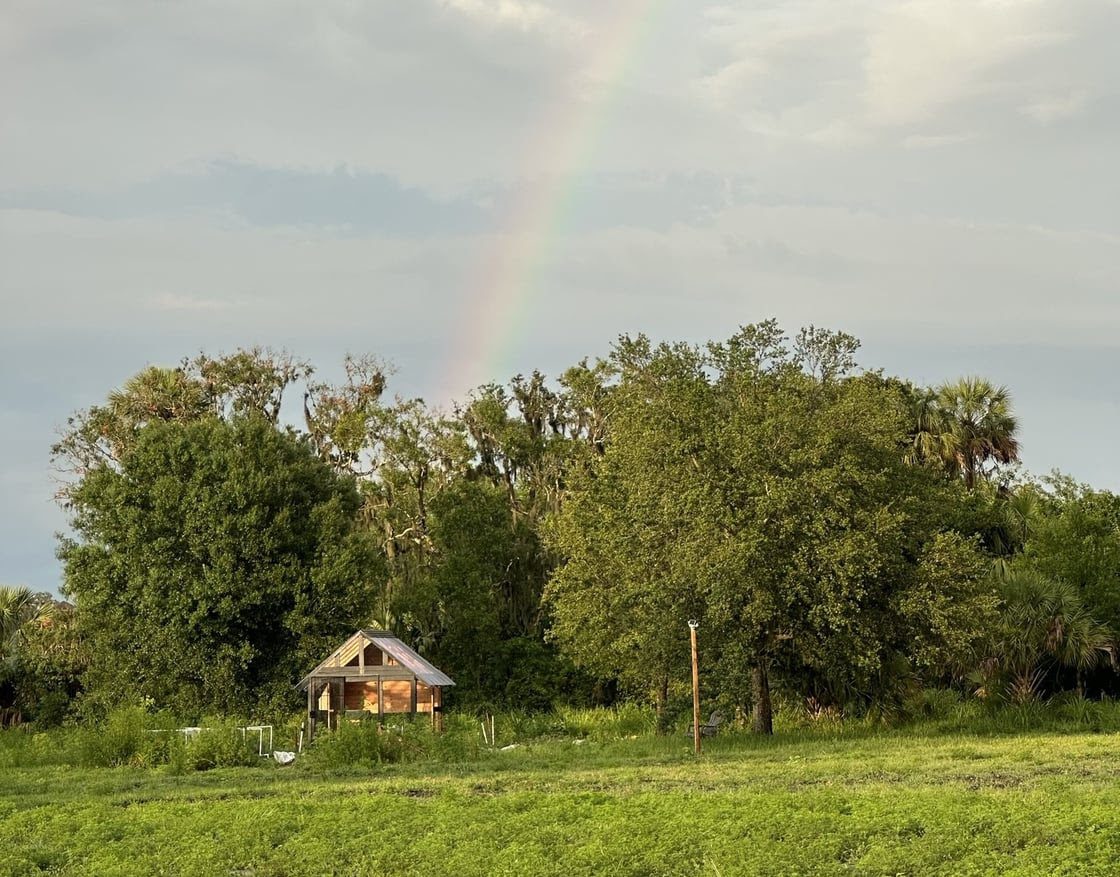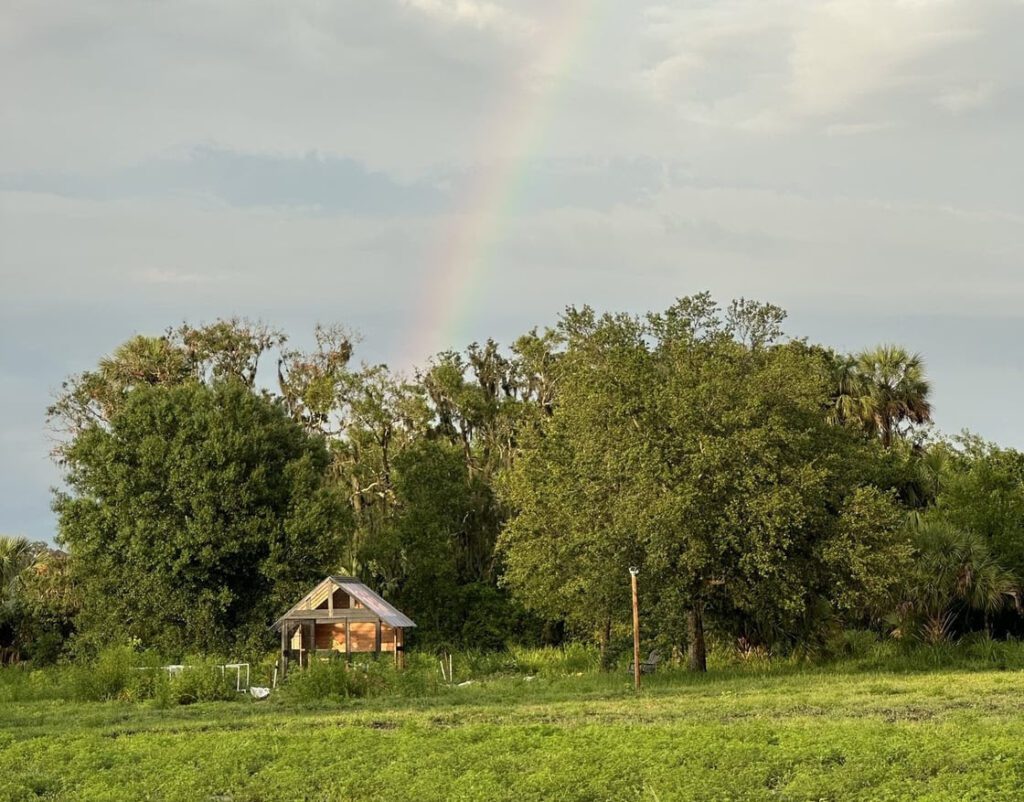 Economic Update
With that sobering thought in mind, let's get back to business and talk about inflation. Last month consumer spending jumped quite a bit, potentially complicating the Fed's decision-making process. With folks spending more, inflation also ticked back up with both PCE and Core PCE inching higher. Most economists believe the Core PCE is a good predictor of future inflation and it's at 4.7% for April – quite a bit above the 2% target that the Fed likes to see. We're now in a vicious cycle where higher wages lead to higher costs which leads to lower profitability which leads to higher prices. This unwinding of the pandemic mess is going to take a while. Core goods inflation, on the other hand, is back down to 2-3%. It gets really complicated real quick. Housing cost growth is still quite elevated but some of that is due to interest rates. We're now seeing somewhat of a self-fulfilling prophecy – where shelter cost (housing) has become a big factor in inflation – but a large portion of that is driven by high-interest rates (i.e. the cost of a mortgage). Employment is a different story and the increase in wages has given what the San Francisco Fed estimates is $500 billion in excess savings. All this to say, I think the Fed is way overdue to stop the increases and let the economy digest things for a bit but I'm also beginning to wonder if these higher interest rates are here to stay for awhile.
NEW Team at Jacksonville
On the ground in Jacksonville, NC we've got a (mostly) new team in place at long last. Our occupancy, collections, and turnover metrics had all been suffering and we knew we didn't have the right people in the right seats. One downside of a smaller market like Jacksonville is the smaller labor pool so it took us quite a while to find the right leader and build the new team around her. As with all of these situations, though, it was worth the wait. Nancy comes to us from a neighboring property and knows our two properties inside out. She loves the location, the product, and her team. With our exterior siding/roofing project complete, the property shows well. Now our main focus is turning units and increasing occupancy. Nancy is also well-connected with the military base to renew that portion of our resident base. Renewal rates remain strong so we expect to see our cash flow improve dramatically over the next 3-6 months.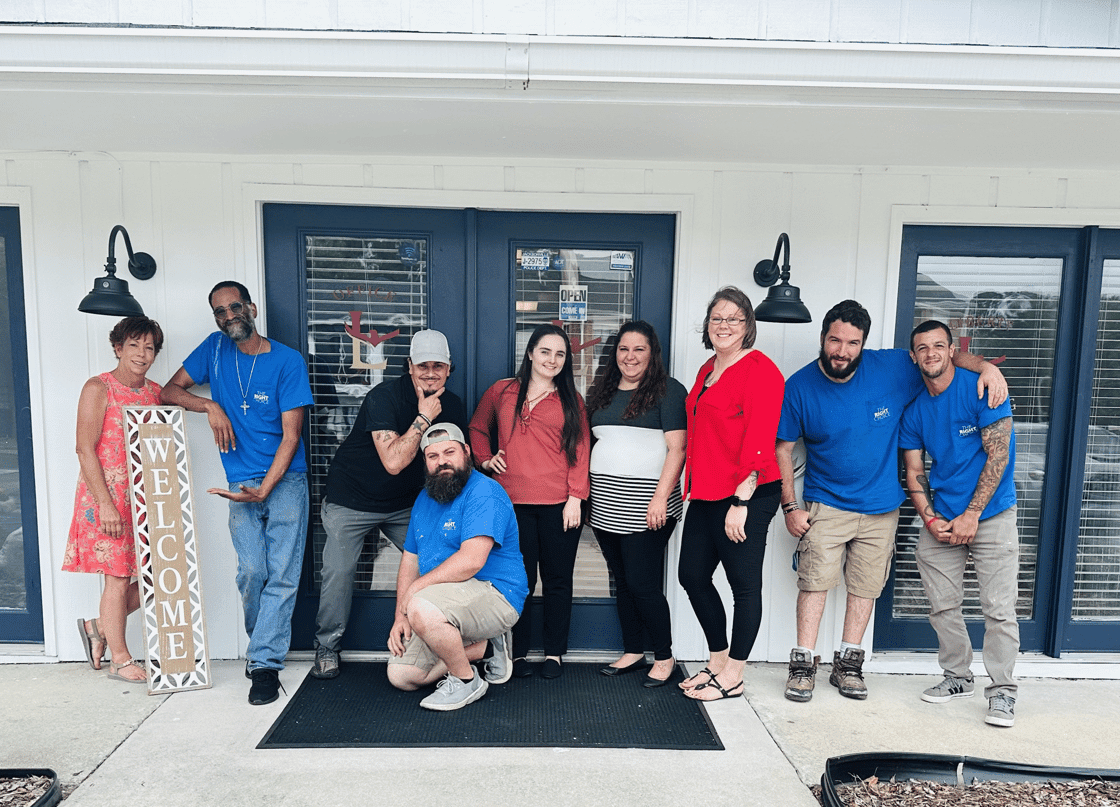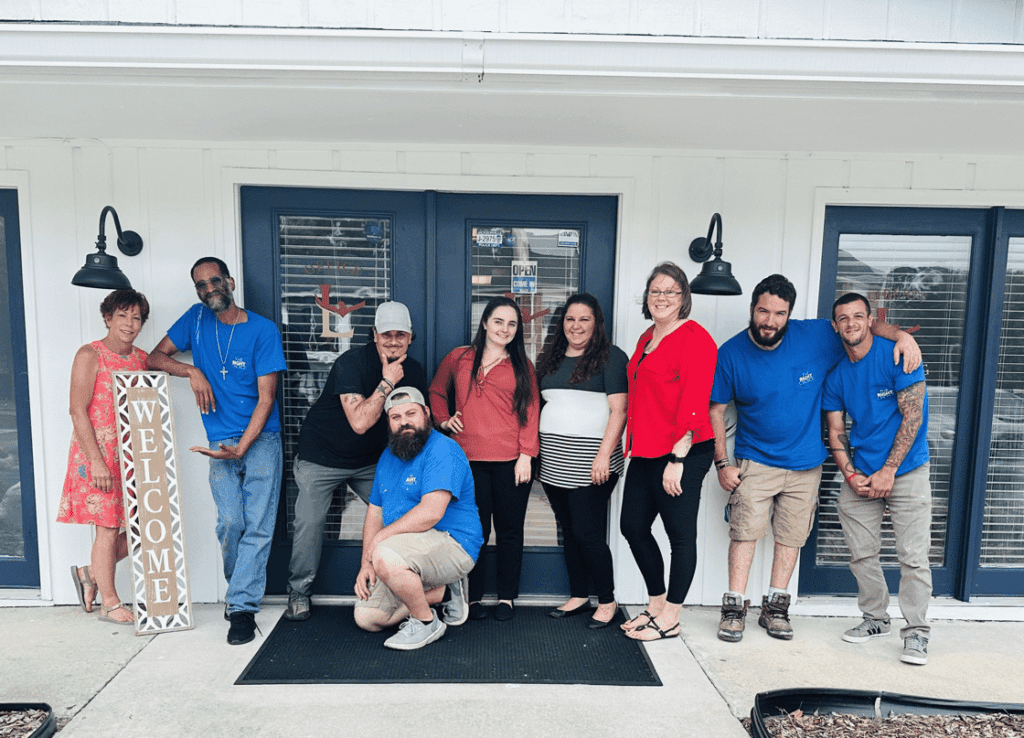 Pools Are OPEN!!
It's that time of year and our residents are loving the sparkling pools and warm weather! Summer is here so let's go swimming!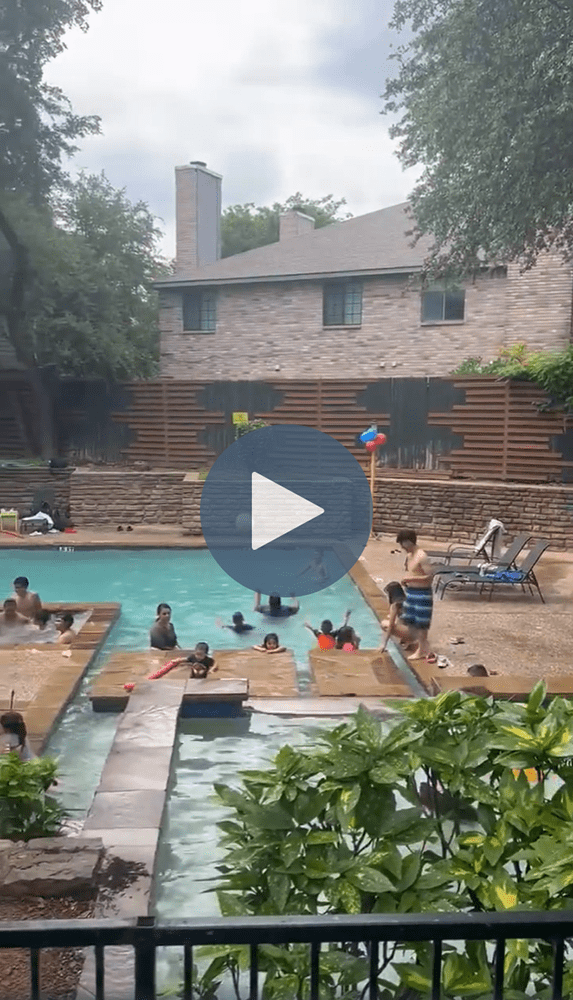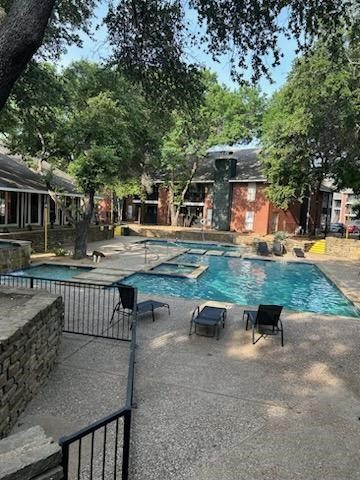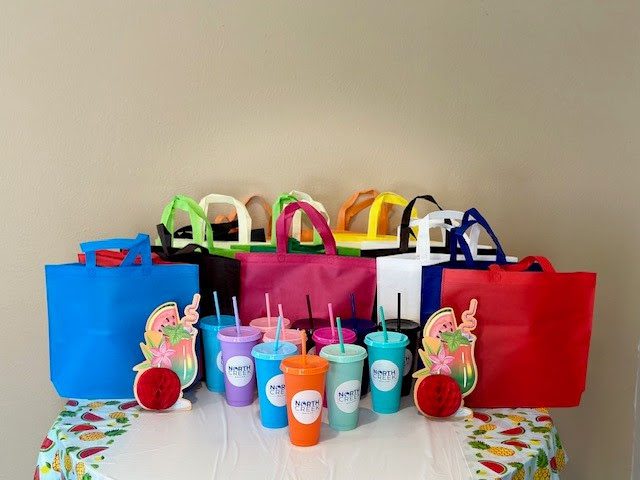 Focus on WHO You Are Invested With
Last but not least…some words of advice to aspiring (and even existing) real estate investors…please take the time to get to know your sponsor and don't believe all the hype! While nothing is guaranteed in life, there's a huge difference between the doers and the talkers. We've seen years of growth in multifamily and, inevitably, success attracts folks who want to get the results without doing the work. Unfortunately, it doesn't usually work that way. I see a lot of hype out there about making huge returns and becoming a real estate mogul with no experience, not much of a plan, and little reinvestment. That's dangerous. A beautiful offering memorandum or a great social media presence isn't what makes these investments profitable. The day-in-day-out grind of property management operations supported by reasonably conservative underwriting and operators who re-invest their acquisition fees are the keys to sustainable investment.
That isn't to say that we all go through tough times. Success is not a straight line and is usually filled with plenty of challenges. Those who survive and thrive are those who have the competence and character to deserve your trust as an investor. Ask questions, ask tough questions. Expect honest answers – not fluff. You might not like what you hear but I can tell you the rosy answers aren't reality. If you don't know the questions to ask, reach out. Me and my team are happy to be a resource for you. Regardless of whether you invest with REM or someone else, we want the best for you!
Where In The World Is Robert?
Just in case you missed it last week – I've got a few trips planned in June and would love to connect if you're in these areas. I'll also be doing site visits throughout the Southeast so feel free to join me walking units.
June 1-2, Atlanta, GA
IMN Southeast Middle Market Conference
This is my favorite conference for operators, brokers, lenders, and anyone involved in the middle market (small to mid-sized companies) multifamily space.
June 7-9, Atlanta, GA
NAA Apartmentalize
The National Apartment Association has a once/year event called Apartmentalize where you get access to probably the largest group of providers and operators in the multifamily space. Everything you could want related to property management – all in one place!
June 12-14, Charlotte, NC
MFINCON (Multifamily Investor Nation Conference)
This is probably the largest meeting in the country of passive and active investors all focused on syndication. I'll be speaking at MFINCON along with many of my good friends and colleagues in the business.
That's all for now! Thanks for reading and have a great week!